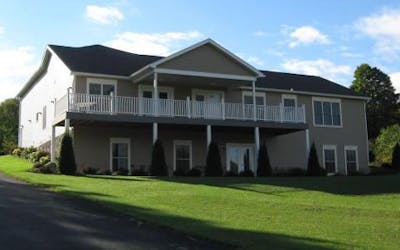 Keuka Comfort Care Home
35 Route 54 East Lake Rd.
Penn Yan, NY 14527
Visit Website
Keuka Comfort Care Home
Keuka Comfort Care Home will provide free, compassionate end-of-life care in a homelike setting to terminally ill residents of Yates County and surrounding communities, and will support their loved ones.
KCCH is a two-bed private home overlooking Keuka Lake. They welcome persons with a terminal illness who are determined to be within the last three months of their lives.  Their home operates according to the principles and practices of the hospice philosophy.
There is no fee for our care. Their link with the health care system is the contact family members have with the certified hospice agency. The agency assures that medication and needed medical supplies are available as well as other services that are required under hospice care.
What makes KCCH different from the resident's own living situation? They strive to relieve the family of major caregiving responsibilities enabling them to spend more quality time with their loved one.