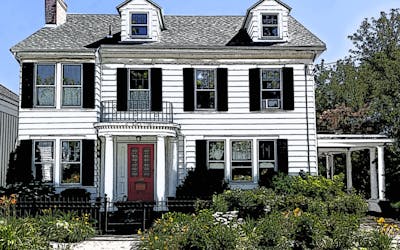 Jim and Lisa's Circle Home
100 Wurts St.
Kingston , NY 12401
Visit Website
Jim and Lisa's Circle Home
Circle of Friends for the Dying (CFD) envisions a society that mindfully accepts death as a part of everyday life by extending compassionate end-of-life care to those in need. They've seen firsthand how the opportunity to serve the dying by providing a home and a circle of support opens hearts and enhances all our lives.
The mission of CFD is nothing less than creating a safe, comfortable, home-like space where individuals, with a prognosis of three months or less to live, can dwell in an atmosphere of peace and tranquility at their end of life. Cared for by trained staff and community volunteers, these individuals and their loved ones can be assured of round-the-clock attention to their needs.
CFD is the first comfort-care home for the dying in the Mid-Hudson Valley, a goal made possible by the bequeathment of a lovely house owned by the late Jim Gohlke. Jim & Lisa's Circle Home supports two residents at a time in well-appointed ADA-compliant living quarters and accommodations for visitors.