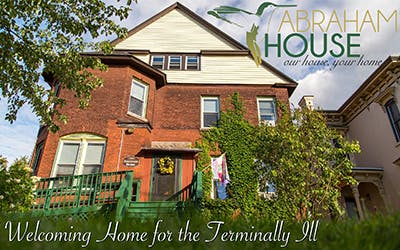 Abraham House - Utica
1203 Kemble Street
Utica, NY 13501
Visit Website
Abraham House - Utica
Abraham House provides terminally ill guests and their families a safe and loving home, with all the support needed for dignified end of life care, free of any financial burden. They have two locations - Utica and Rome, NY.
Abraham House Utica has been serving the needs of the terminally ill free of charge since 1998. Operating in the former family residence of Dr. A.L. Shaheen, they provide a safe haven by offering a secure, and loving home environment. Abraham House is the only comfort care home within the three counties of Oneida, Madison, and Herkimer. Their door is always open and families of their guests are encouraged to use our house as if it is their home.
Through both homes, Abraham House offers eight beds within their two homes to serve the terminally ill population.