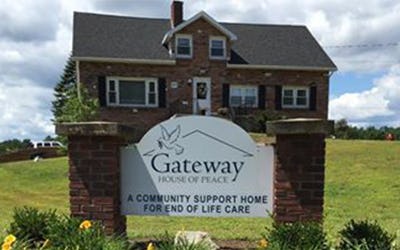 Gateway House of Peace
479 Rowland Street
Ballston Spa, NY 12020
Visit Website
Gateway House of Peace
Gateway House is a charitable organization dedicated to providing a safe, comfortable, and caring home at no charge to terminally ill patients under the medical care of Hospice. Gateway House is a donor-driven community organization that receives no insurance reimbursements, state or government funding. The home is staffed primarily with volunteers and relies on community support.
Located in a country setting in Ballston Spa, Gateway House stands beautifully remodeled. A two-bed resident home provides greater individual care and comfort for end-of-life care. This cozy home environment offers ample space for families and friends to gather. There is a fully equipped kitchen for home cooked meals, a large dining table in the dining room, and a comfy living room accented by a fireplace.
Bedrooms are designed with privacy and accessibility in mind, and each includes a large bathroom, comfortable chairs, as well as large windows overlooking the grounds. The Gateway House and surrounding grounds provide residents, families and friends with a comfortable environment to spend their final days together.